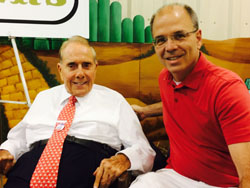 Rep. Kahrs Joins Bob Dole at Kansas State Fair

In September, Mark Kahrs attended the Kansas State Fair, where former U.S. Senator and Kansas favorite son Bob Dole was present in an effort to raise funds and awareness for the Dwight D. Eisenhower Memorial. Senator Dole posed with photos for several in attendance, including Rep. Kahrs.

For more information o n the proposed Dwight D. Eisenhower Memorial, visit eisenhowermemorial.gov.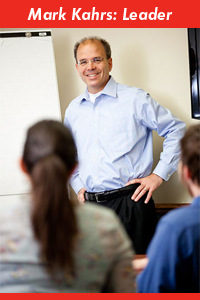 Kahrs Releases 2015 Session Newsletter
Rep. Kahrs recently released a comprehensive newsletter covering the actions of the 2015 Legislative Session. It covers a number of subjects, including:
Budget
Economy
Education
Welfare Reform
2nd Amendment Rights
You can view the newsletter by clicking here. Thank you!

Quality Schools for All Kansas Kids PAC Endorses Mark Kahrs
(October 3, 2014) Quality Schools for All Kansas Kids PAC has endorsed Mark Kahrs for re-election. In a letter from the organization, they said the following:

"We are grateful for your strong support of education, particularly your votes this year for a $176 million increase in K-12 funding and more local control for the parents, teachers, and school boards who know their children best.

In addition to keeping K-12 our state's number one budget priority, your focus on accountability and improving educational outcomes is much appreciated. All Kansas kids deserve quality schools, and none should be trapped in underperforming ones.

With $5.9 billion in federal, state, and local funds now invested annually in Kansas K-12, your record demonstrates a deep commitment to both resources — and results — for Kansas kids. "

NFIB/Kansas: Mark Kahrs Earns 100% Voting Record on Small-Business Issues
(June 12, 2014) TOPEKA — Dan Murray, state director of the National Federation of Independent Business, said today that Mark Kahrs achieved a 100 percent voting record in the 2013-14 legislative sessions. To read the full release, click here.

Read Kahrs Legislative Updates
Mark Kahrs frequently releases reports from Topeka. You can read them by visiting the Legislative Updates section.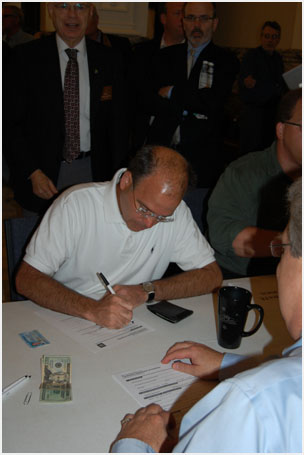 Welcome to my website!

Dear Friend,
A fourth generation Kansan, I grew up in Wichita and attended Wichita public schools. I earned my BA in Business Management from Wichita State University and my Juris Doctorate from Washburn University School of Law.
I believe the fundamental principles of lower taxes, smaller government and economic freedom will help grow our Kansas private sector economy. As a small business owner in Wichita, I know what it takes to create jobs. My first priority in the legislature will be to create a positive economic climate to promote job creation.
I believe in a citizen legislature and will work hard to be true to the conservative values that made Kansas a great state and Wichita a great place to raise a family. I am honored and humbled at the opportunity to serve you in Topeka as your Kansas State Representative.
I would appreciate your support.
Mark Kahrs