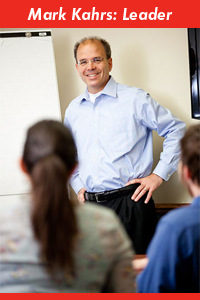 The Role of an Republican National Committeeman

Mark Kahrs is the National Committeeman from Kansas, an important role that serves Kansans on the Republican National Committee. You may be wondering what the job entails and why it is so important. Read more...

Kansas GOP picks lawmaker for spot on national committee

OVERLAND PARK, Kan. (AP) — Kansas Republicans have elected a state legislator from Wichita to fill one of the state's three seats on the GOP National Committee. Kahrs will replace former congressman Todd Tiahrt. The ex-congressman was elected to fill a vacancy in 2011 and to a full, four-year term in 2012 but did not seek re-election. Read more...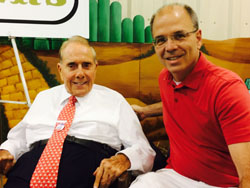 Rep. Kahrs Joins Bob Dole at Kansas State Fair

In September, Mark Kahrs attended the Kansas State Fair, where former U.S. Senator and Kansas favorite son Bob Dole was present in an effort to raise funds and awareness for the Dwight D. Eisenhower Memorial. Senator Dole posed with photos for several in attendance, including Rep. Kahrs.

For more information o n the proposed Dwight D. Eisenhower Memorial, visit eisenhowermemorial.gov.



Read Kahrs Committeeman Updates
Mark Kahrs occassionally releases updates regarding his work as National Committeeman. You can read them by visiting the RNC Updates section.

Welcome to my website!

Dear Friend,

Thank you for visiting my website. I share your interest in solid conservative principles and the good they can do for our nation, our culture and our families.

As a fourth-generation Kansan, I grew up in Wichita and attended Wichita public schools. I earned my BA in Business Management from Wichita State University and my Juris Doctorate from Washburn University School of Law. I own and operate a small business in Wichita.

I believe there is something inherently good in the fundamental principles of lower taxes, smaller government and economic freedom. These ideas are important to our state and nation as we work to grow our economy, strengthen liberty, run our businesses and raise our families.

As a husband and father, I realize that what we do today will be the legacy for our children, their families and generations to come. It is our duty to stand strong for the things we believe in as we chart the course for the future.

I am honored and humbled at the opportunity to be your Republican National Committeeman and will work to strengthen the party's support of these ideas and concepts as we work to successfully elect Republicans up and down the ballot here in Kansas and across the nation.

Mark Kahrs