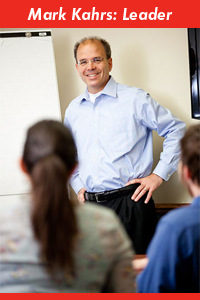 Rep. Mark Kahrs to Leave Kansas House of Representatives

Wichita – Today, State Representative Mark Kahrs (R-Wichita) announced his retirement from the legislature when his term ends in January 2017.

"Today, I am announcing my decision to leave the Kansas House of Representatives at the end of my current term. It has been a pleasure to serve the constituents of the 87th House district for the past four years and I remain humbled they chose me as their Representative in Topeka." Read more...

Kansas GOP picks lawmaker for spot on national committee

OVERLAND PARK, Kan. (AP) — Kansas Republicans have elected a state legislator from Wichita to fill one of the state's three seats on the GOP National Committee. Kahrs will replace former congressman Todd Tiahrt. The ex-congressman was elected to fill a vacancy in 2011 and to a full, four-year term in 2012 but did not seek re-election. Read more...

CRUZ FOR PRESIDENT ANNOUNCES KANSAS STATE REP. MARK KAHRS AS KANSAS CHAIRMAN

HOUSTON, Texas – Presidential candidate Ted Cruz today announced Kansas State Representative Mark Kahrs from Wichita, Kansas Chairman for the Cruz for President campaign. Rep. Kahrs has been active in Kansas politics for over twenty-five years serving in various offices within the Kansas Republican Party, including former Chairman of the Sedgwick County Republican Party and most recently as former Chairman of the Fourth District Republican Committee. Mark was recently chosen by his Republican House colleagues to serve as Vice Chairman of the Republican House Campaign Committee. A fourth generation Kansan, Mark is a small business owner, has served as board member on the Wichita Independent Business Association, and practices law in his own law firm.

For the full release, click here.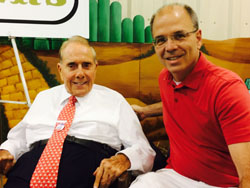 Rep. Kahrs Joins Bob Dole at Kansas State Fair

In September, Mark Kahrs attended the Kansas State Fair, where former U.S. Senator and Kansas favorite son Bob Dole was present in an effort to raise funds and awareness for the Dwight D. Eisenhower Memorial. Senator Dole posed with photos for several in attendance, including Rep. Kahrs.

For more information o n the proposed Dwight D. Eisenhower Memorial, visit eisenhowermemorial.gov.



Kahrs Releases 2015 Session Newsletter
Rep. Kahrs recently released a comprehensive newsletter covering the actions of the 2015 Legislative Session. It covers a number of subjects, including:
Budget
Economy
Education
Welfare Reform
2nd Amendment Rights
You can view the newsletter by clicking here. Thank you!

Read Kahrs Legislative Updates
Mark Kahrs frequently releases reports from Topeka. You can read them by visiting the Legislative Updates section.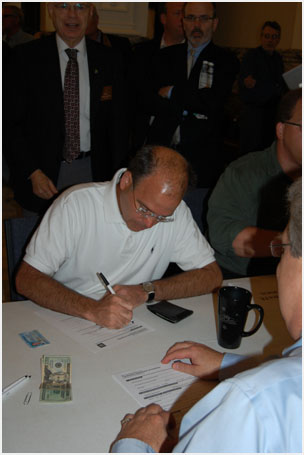 Welcome to my website!

Dear Friend,
A fourth generation Kansan, I grew up in Wichita and attended Wichita public schools. I earned my BA in Business Management from Wichita State University and my Juris Doctorate from Washburn University School of Law.
I believe the fundamental principles of lower taxes, smaller government and economic freedom will help grow our Kansas private sector economy. As a small business owner in Wichita, I know what it takes to create jobs. My first priority in the legislature will be to create a positive economic climate to promote job creation.
I believe in a citizen legislature and will work hard to be true to the conservative values that made Kansas a great state and Wichita a great place to raise a family. I am honored and humbled at the opportunity to serve you in Topeka as your Kansas State Representative.
I would appreciate your support.
Mark Kahrs